Avast ye scallywags! If ye find yerself always under the heel of the Imperial authority when yer evening becomes too boisterous, this month's Limited Edition ship is perfect for any rowdy freedom-loving pirate. Swagger over to yer local shipyard, and let's get this parrrrty started!
The Roister Class Sloop will let ye and yer hearties carouse the night away! Even while manning a station, yer pirate won't be far from the rum keg.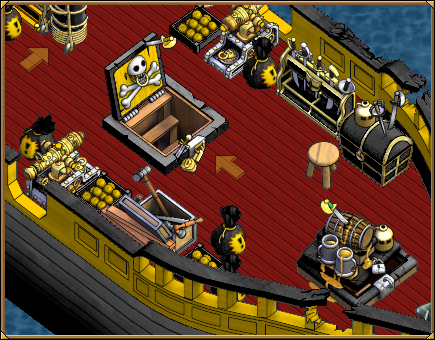 The captain's cabin has private reserve rum taps to ensure the rum is never gone* as ye chart a course for good times. The captain also has access to a private reserve of swords and knives thoughtfully pinned across the walls and tables. Watch where ye lean!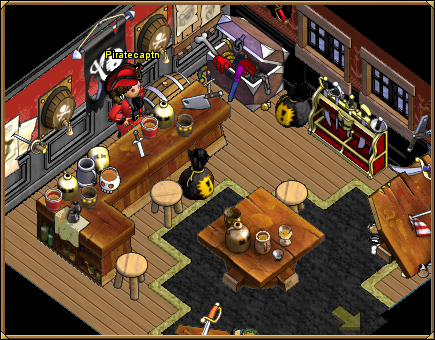 For pirates who enjoy a good wager, roulette and craps tables are below deck, with easy access to food and drink. And, if the captain needs a few scurvy dogs to man the bilge pump or swing a hammer, duty stations are within easy reach.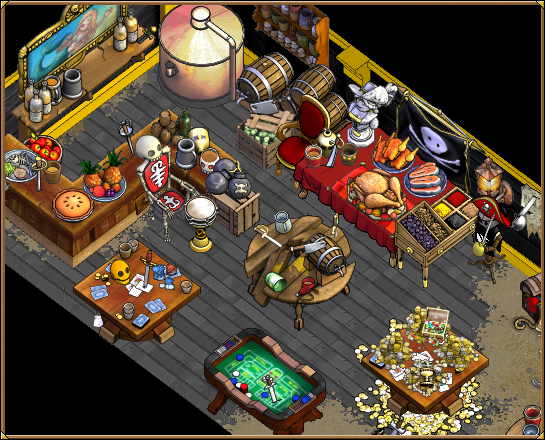 This ship is built for "multitasking"--the navigator will find everything close at hand (or hook) for an uproarious, fun pillage – cards, beverages, and for those quick maneuvers to avoid crashing into the rocks, a golden helm. A party everyone will talk about for years to come – if they remember what happened!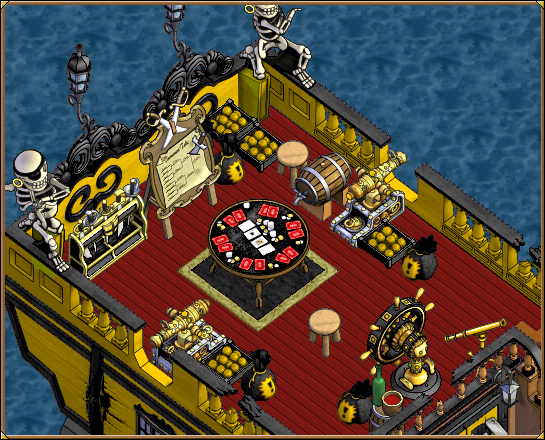 With a sword in one hand and a mug in the other, what could go wrong? The Roister Class Sloop will only be available in Shipyards through October 15, 2013.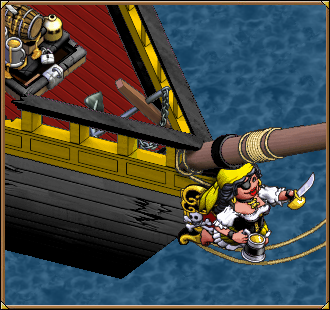 *Unless ye forget to stock the ship before leaving port. Then you'll have a mutiny to deal with, which can be as tumultuous as a good parrrrty.
Posted by Mnemosyne in Game Updates | Sep 16, 2013 | | permalink