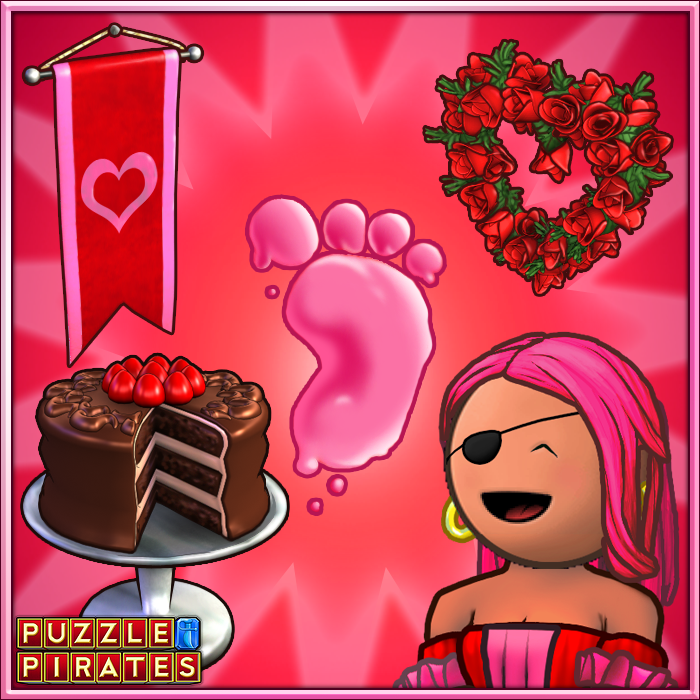 Sweet Desmond will fill yer day with tales of his yeti sightings. He has an extensive collection of portraits and tall tales to go with each one.* Most pirates have seen the mighty beasts and no longer doubt their existence. However, when he started claiming there are pink yeti out there, a petition was submitted to change his name to Crazy Desmond. Do ye believe him?
Gather a crew and set yer voyage to pillage! Plunder 'Yeti Sightings' expeditions from brigands and barbarians! Each pirate will receive a free portrait with a pink yeti on a Valentine background, and Ice Chest Treasure boxes will be placed into the booty of the ship for everyone to share. Treasure boxes have a small chance of awarding Pink Pomade hair dye when opened!
Visit the Palace Shoppe for Valentine's Day trinkets and furniture. There will also be seasonal portrait backgrounds. There are returning favorites, as well as new trinkets and backgrounds created by our arrrrtistic players! Pink Yeti and Valentine's Day items will be available until February 17th.
*I recommend a large cask of fine rum to see ye through those tall tales.