Have ye earned a boatload of treasure on yer many adventures? Do ye consider yerself a gentleman of fortune? If so, the limited edition Crimson Class Sloop will be a perfect addition to yer armada of vessels!
Ye spent many an hour on the seas pillagin' and plunderin' yer way to greatness, so ye'll want to keep that bounty under lock and key. The hold has a special treasure room to keep yer prized possessions safe.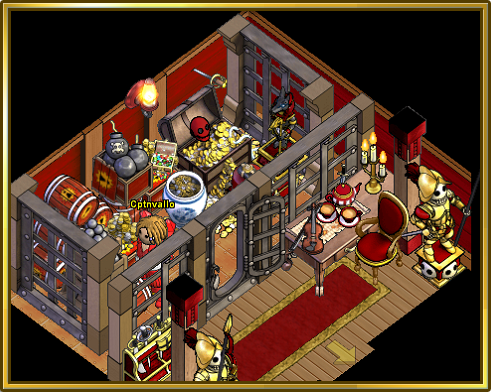 Show off to yer known world the comfort that treasure can buy. The ship says lavishness on every surface - from the plush furnishing to the gilded statues. The cabin is perfect for entertaining a more intimate group of hearties. Leave the rabble in the hold, this is where ye'll entertain yer top hearties in the affluence they deserve.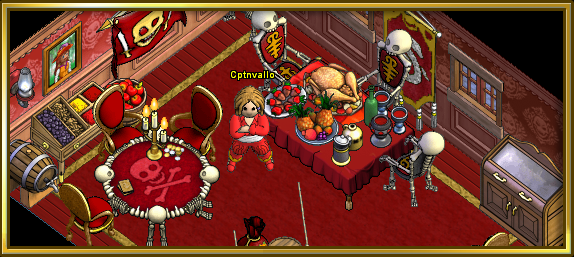 From the exclusive captain's cabin, ye can access a private deck. From here, survey yer riches, and enjoy the fresh sea air!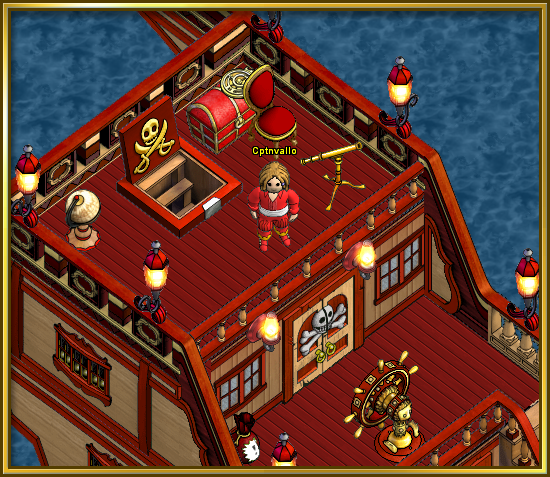 Declare yerself the Crimson Pirate! Visit yer local shipyard today, because the Crimson Class Sloop will only be available through June 23rd!
Oh, and did we mention it be red? It be mighty red...
Posted by Aphrodite in Announcements | May 20, 2014 | | permalink