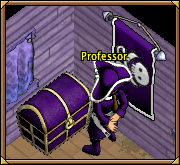 If you haven't already guessed from the title, the next new seasonal color will be called Plum! It was a nail biter all the way to the finish, ending up in the closest vote in Puzzle Pirates history, closer even than yesterday's office lunch order, in which "Chinese" beat out "a knuckle sandwich" 4 votes to 1.
Keep your eyes peeled for a Mystery promotion featuring Plum later this summer. An enormous thank you to everyone who voted! You're the real heroes.
Congratulations, Plum! Don't blow it.
Posted by Hermes in Announcements | Jun 23, 2011 | | permalink