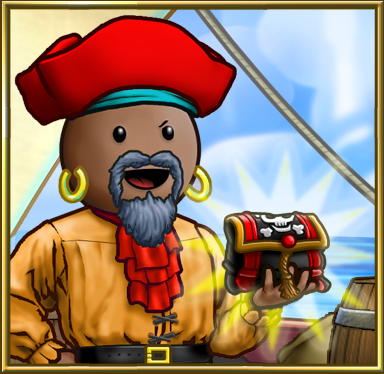 Can I get yer interest in a heap of never-before-opened Imperial navy prize purses? They fell off the back of a merchant vessel bearing Imperial flags. Of course, lot's of things fall off the back of a vessel when you blast the rest of it to Davy Jones...
Starting at 4:00 PM on August 21st, you will receive one FREE red Prize Purse for every $2.50 spent on doubloons or any purchase of subscription time! Prize Purses are loaded with Pieces of Eight, a mysterious and powerful force of motivation and delight for all pirates! See here for official Prize Purse details.
So treat yerself, cross a mate's palm with a bit o' silver, or just pose with yer loot in a new portrait! Prize Purses will be available with purchases until 4:00 PM PDT on August 26th.