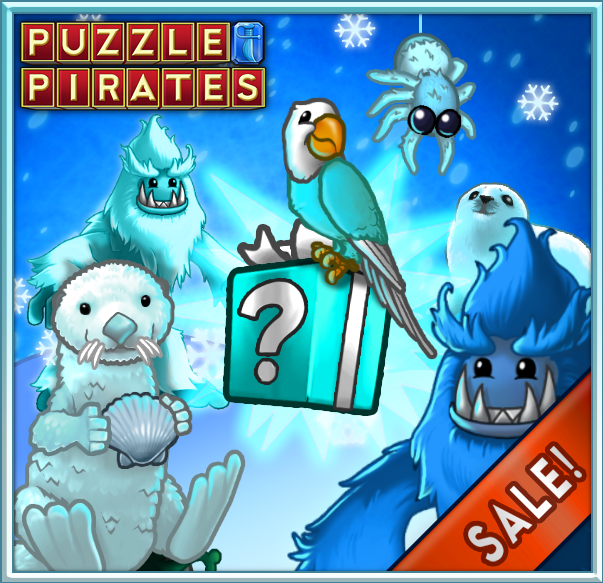 Our fine crew was digging around in cold storage and found a number of boxes that were covered in thick layers of ice. We're not sure how long they've been there, but surly pirates can handle a little freezer burn.
Crack open this month's Ice Mystery Box and stare hungrily at the chilly offerings. These ice cubes may contain frigid items like Ice blue Arctic Parrots, Ice Spiders, True Blue and Ice Blue Yetis, Ice blue Sea Otters, and more!
From now until 3:00 PM PDT on January 29th, 2018 you'll receive a free Ice Mystery Box for every $9.99 you spend on doubloons, or every month of subscription time you purchase!
For more information about the full contents of the 2018 Ice Mystery Box, as well as the official rules, please click here. The Ice Mystery Boxes are only available for a limited time, so grab 'em before they melt!