Update: Due to the network issues from last week, we've extended the Plum Box to end at 3:00 PM PDT on August 1st!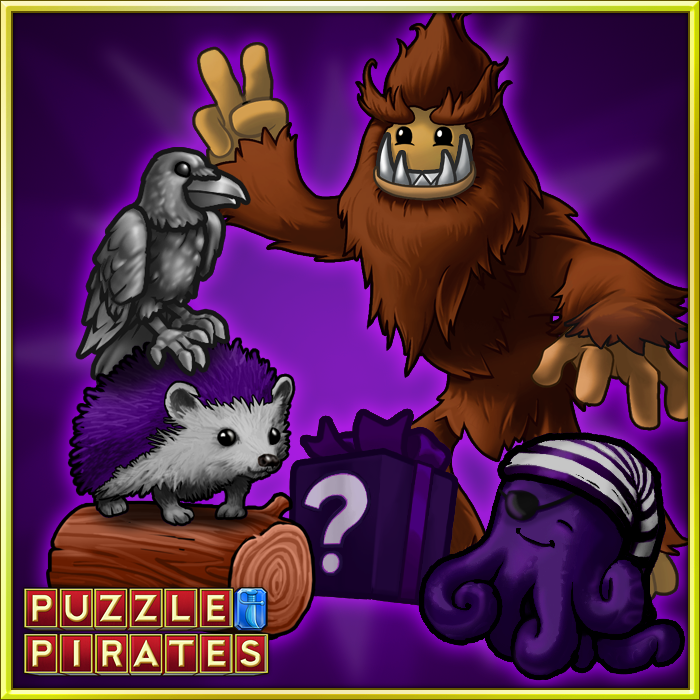 This year's Plum Mystery Boxes are bursting with new items for ye pirates! Grey ravens and plum hedgehogs and mysterious sasquatch - oh my! A close cousin to the pink yeti, the sasquatch pets love hugs and only bite sometimes. Lucky pirates may spot a plum octopus with sleeping cap, plum painted ships, along with plum-colored trinkets, furniture, clothing and chroma!
From now until 3:00 PM PDT on July 28th , 2014 you'll receive a free Plum Mystery Box for every $9.99 you spend on doubloons, or every month of subscription time you purchase!
For more information about the full contents of the 2014 Plum Mystery Box, as well as the official rules, please click here. The Plum Mystery Boxes are only available for a limited time, so don't let a walking carpet stand in your way!
Posted by Aphrodite in Announcements | Jul 29, 2014 | | permalink