The team has been dreaming of this sloop for a long time and now, it is ready! This new sloop has a cabin, and for those extended voyages out to sea, bedrolls for a quick nap on deck.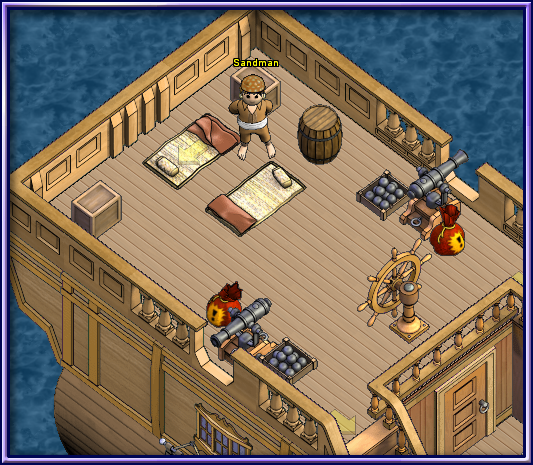 Just click the bedroll and count some sheep while you drift off to sleep, clutching yer rum jug.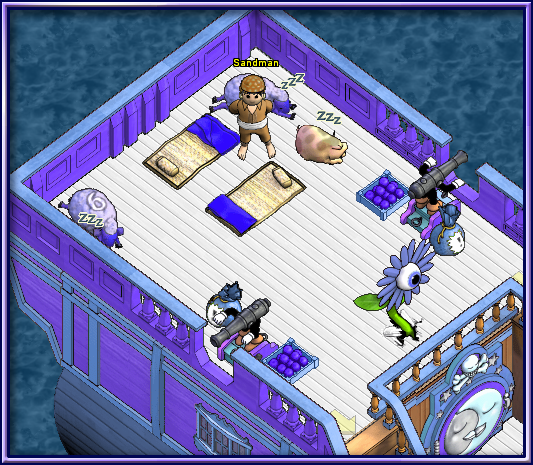 The limited edition Dream Class Sloop will transport yer crew to the land of dreams. Fluffy clouds and numbered sheep will ensure a restful visit to dreamland, so ye can return to the seas refreshed and...wait, do those cannons have arms and legs?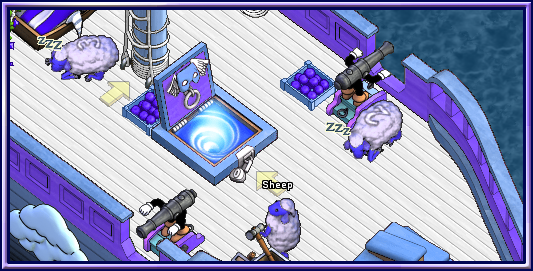 Suddenly this dream is feeling a bit unsettled. What is with that giant flower? Is that sheep following me? Fall through the vortex hatch and enter the surreal hold of the dream ship. Find a giant sleeping turtle and a walking, talking rumjug. While he may not be able to find his hat, only the most skilled pirates will be able to best him in drinking.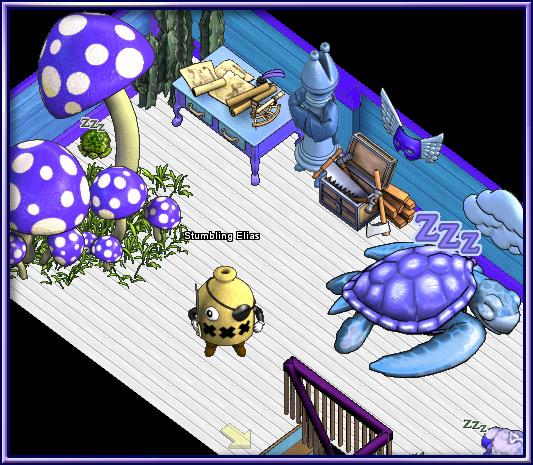 Below the hold enter a maze of endless stairways and doors. Don't let panic set it while ye seek yer way out of this disturbing tangle.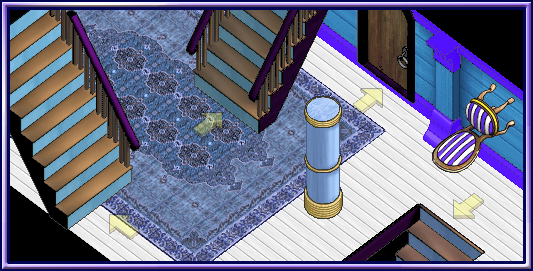 Exhausted from running in the endless stairways, and relieved to have escaped the red room, will ye find a safe haven in the cabin? This nightmare space will not give ye respite from the terror, and ye might wake up in a cold sweat.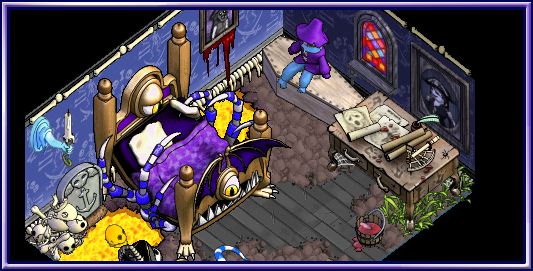 Will the sandman bring ye fair dreams or horrifying nightmares? Visit yer local shipyard today, because the Dream Class Sloop will fade away from shoppes on April 3rd.
Posted by Aphrodite in Announcements | Feb 17, 2014 | | permalink