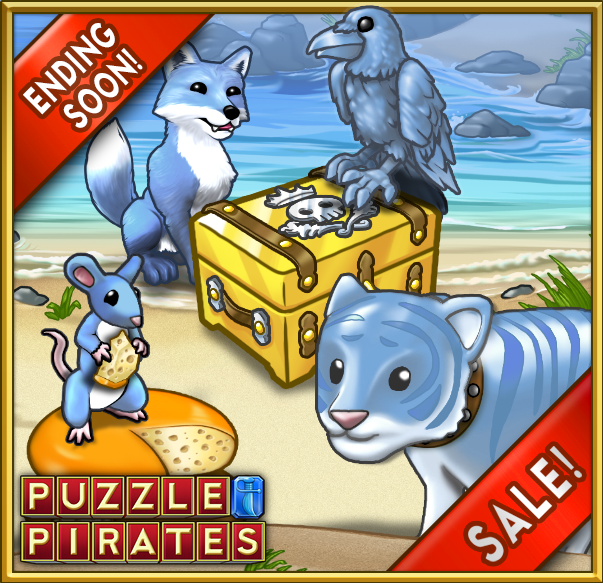 The Department o' Treasury has created a Gold Box with items to celebrate the open sea air. Pirates fishing around in these boxes may catch Sea Ravens, Sea Tigers, Water Rats, and Sea Foxes!
If ye missed plum in July, ye have a second chance now with seasonal chromas and trinkets. Collect gold trinkets, furniture and pets, and keep an eye out for gold chromas!
Find Gold Boxes at yer island bank until August 14 at 3 PM PDT. Get the full list o' goods right here.