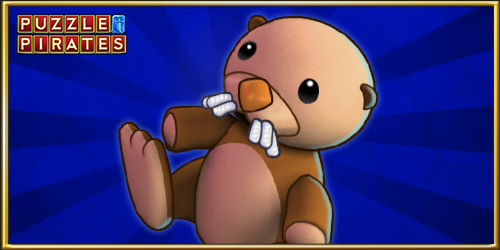 Yer spending some extra time at sea this month. If ye find yer feelin a bit lonely, we have a solution!
Own a subscription that runs through July, or make a purchase of $9.99 or more this month to receive a Sea Otter Plushie. Just think of him as a puppy, who likes to swim a lot.
Summer is the best time of year to sail the dangerous seas. Thankfully, thar be plenty o' ships to plunder while yer ship is underway. Earn the July Seal o'Piracy by completin' 2 actions that increase yer pirate Conqueror Reputation.