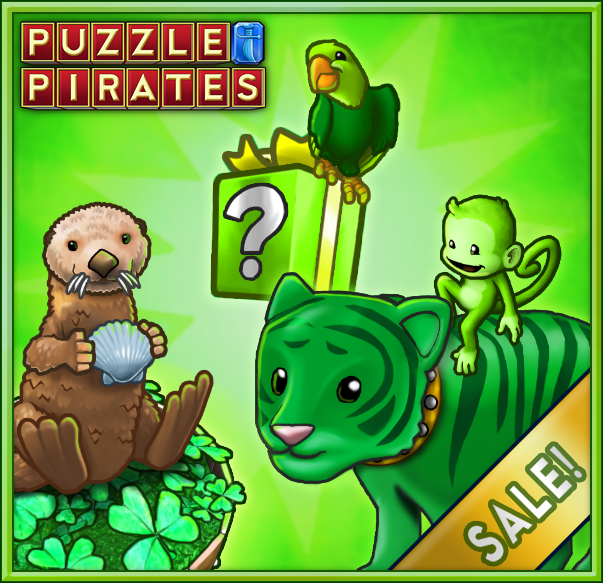 Spring Green Mystery Boxes arrive as a sign that warm seas and favorable winds arrrrr headed this way! Ye have a green light to celebrate the thaw n' get ready to set sail!
Just like last year, we've added a wee bit o' luck to each box. While ye can still find Spring Green, ye may also find Emerald finery. This be yer chance to uncover Spring Simian and Vernal Parrot familiars, Emerald Tigers, Brown Sea Otters, Pot of Gold (chest furniture), spring green ships, and limited edition furniture. That's not all, these boxes are also chock-full of spring green and emerald, clothing, chromas, 'n more!
From now until 3:00 PM PDT on March 23, 2018 you'll receive a free Spring Green Mystery Box for every $9.99 you spend on doubloons, or every month of subscription time you purchase!
For more information about the full contents of the 2018 Spring Green Mystery Box, as well as the official rules, please click here. The Spring Green Mystery Boxes are only available for a limited time, so may the luck o' the pirates be with ye!