We recently held a contest on our official forums seeking player designs for new Limited Edition vessels, and I'm pleased to report that this month's Limited Edition ship is inspired by one of the winning entries! Based off of a design by Bunnylaroo of Sage, the Lagoon Class Sloop is July's new Limited Edition ship!
Quicksilver is honored to give you a quick tour through this fantastic new vessel!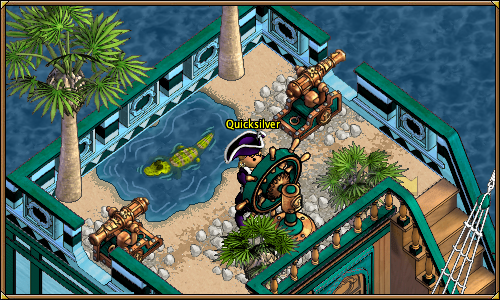 Here's the deck, complete with warm bronze fittings, shady palm trees and a healthy dusting of the purest white sand. Pay no attention to the gator behind the nav wheel...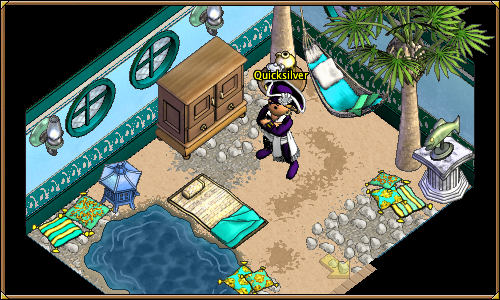 The cabin shuns the complicated fittings of most captain's quarters and trades them for a relaxing hammock strung between two palms. There's even a small watering hole to laze by, if that's more your speed!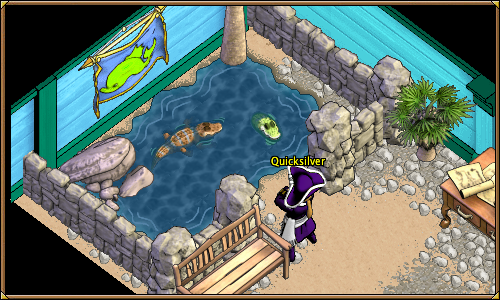 Below decks is the titular lagoon! Several gators have taken up residence here, but don't worry: they prefer to stay in the water and won't wander out to bother you while you concentrate on manning the bilging stations!
As always, the Lagoon Class Sloop is only available until 3 PM PDT on Monday, August 1st, so get your vacation started today!
Posted by Hermes in Events | Jun 30, 2011 | | permalink