Shiver me timbers! The oceans have turned to ice, and there be signs of winter all around! This strange polarrr vortex is bringing winter to the oceans in the middle of summer. This must be the doing o' Captain Snowbeard!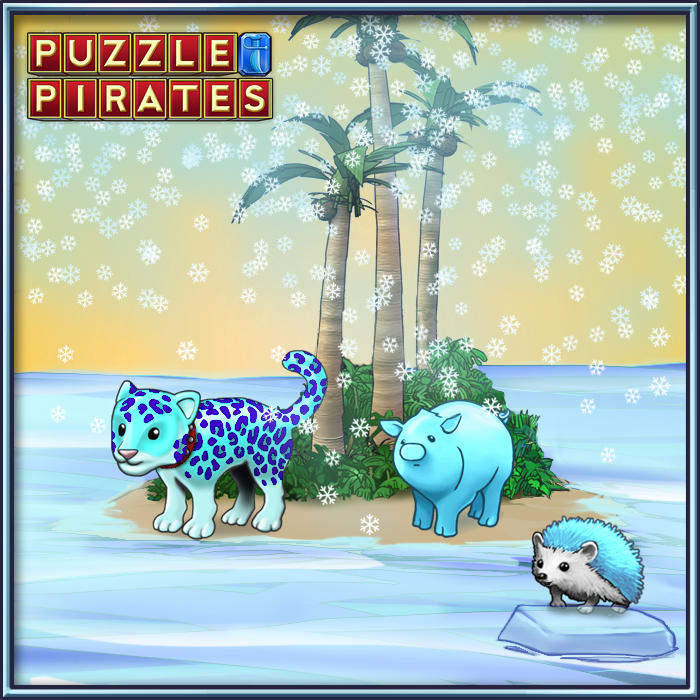 Captain Snowbeard was impressed with yer activities to defeat the Frost Kraken, and he's delivered some special items to the Palace Shoppe as a reward. Octo Bomber Statues, Toy Soldier Scouts and Gunwhale Dolls furniture items to decorate yer vessel or home. Ye'll also see the usual snow forts, snowballs and snow pirates for sale to help ye enjoy this strange weather phenomenon.
Several pets have been affected by the arctic blast and have changed to an icy blue color. Visit the Palace Shoppe to purchase ice blue and white hedgehogs, ice blue pigs and ice leopards!
Bundle up, pirates! Forecasts say this freeze will last through July 14, 2015!
Posted by Aphrodite in Announcements | Jul 07, 2015 | | permalink