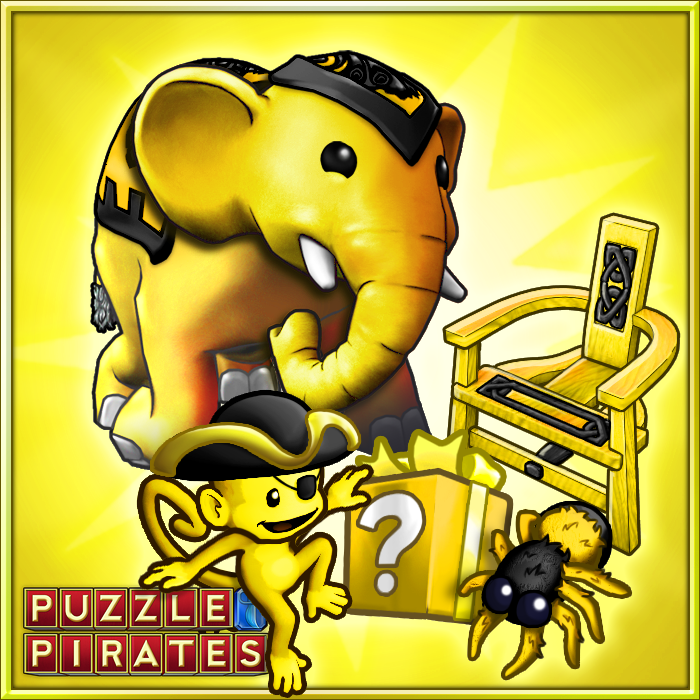 Go bananas with the Banana Mystery Box! Open boxes to find banana colored furniture, clothing, trinkets, ships and chroma. Ye'll also spot banana monkeys with tricorn hats and elephants adorned in banana and black. Will ye see the new banana spider familiar? You don't even need a monkey to open up this box of side-splitting fun!
From now until 3:00 PM PDT on May 19th , 2014 you'll receive a free Banana Mystery Box for every $9.99 you spend on doubloons, or every month of subscription time you purchase!
For more information about the full contents of the 2014 Banana Mystery Box, as well as the official rules, please click here. The Banana Mystery Boxes are only available for a limited time, so don't slip up and miss them!
Posted by Aphrodite in Announcements | May 09, 2014 | | permalink