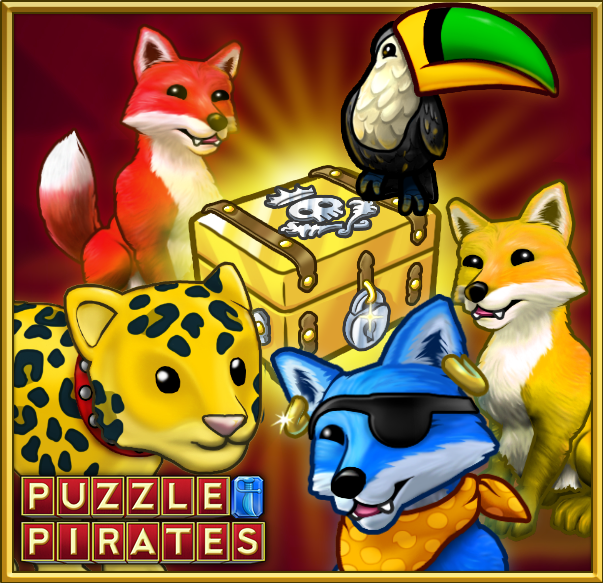 The colors of spring are sprouting out of April's shiny gold box. Even if ye don't have a green thumb, ye can add some color to yer cabin. We have it on good authority that unlike most things during spring, these goods are allergen free.
Dig into these boxes and ye'll find gold and emerald toucans, blue patchy foxes, golden jaguar pets, red foxes, clothing, gold chromas, and gilded card tables.
Find Gold Boxes at yer island bank until April 17th at 3 PM PDT. Get the full list o' goods right here.
Posted by Cronus in Announcements | Apr 07, 2017 | | permalink