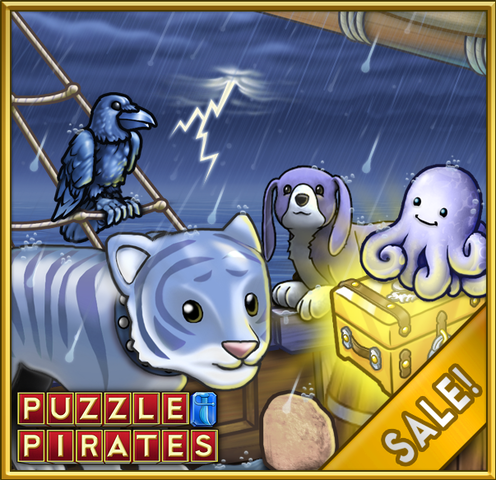 Cloudy skies 'n rain ahead as spring sails into port with gold boxes. Amongst its cargo ye'll find items designed to survive these spring squalls. Some 'cause they can hide in water, some 'cause they can camouflage themselves in the skies, 'n others 'cause they're heavy enough to resist the gusts o' wind.
Open one o' these to have a gale ole time 'n ye may obtain Periwinkle Octopuses, Storm Ravens, Storm Tigers, Pet Rocks, 'n Periwinkle Pups.
Find Gold Boxes at yer island bank until April 13th at 3 PM PDT. Get the full list o' goods right here. Don't wait. These monsoon themed items will be blowin' away soon.