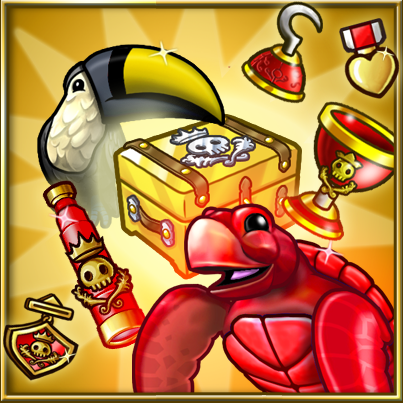 Hear ye, hear ye! Gold Boxes are back in supply around the seven seas! To those of you living in the eighth, ninth, and tenth seas: the Department o' the Treasure is still busily playing the Distribution Rights puzzle for those areas.
June's Gold Box features a new assortment of colors for the Toucan familiar and a brilliant ruby Sea Turtle pet, in addition to the traditional lineup of golden goodies. Remember that Gold Box trinkets can be traded in at your local Trading Post for further prizes!
From now until 3:00 PM PDT on June 17th, 2013, Gold Boxes will be available from your local bank! For a full list of available prizes, the official rules can be found right here. Good luck!
Posted by Mnemosyne in Announcements | Jun 04, 2013 | | permalink