As the nights begin to lengthen, strange stories have been heard by the fire or over a pint of rum at the local inns. Whispers of a ghostly ship drifting just off shore; a strange green glow in the waters near the ship; a strange new zombie outbreak. Are ye confident enough to join a band o' brave pirates and venture aboard the abandoned ship to investigate?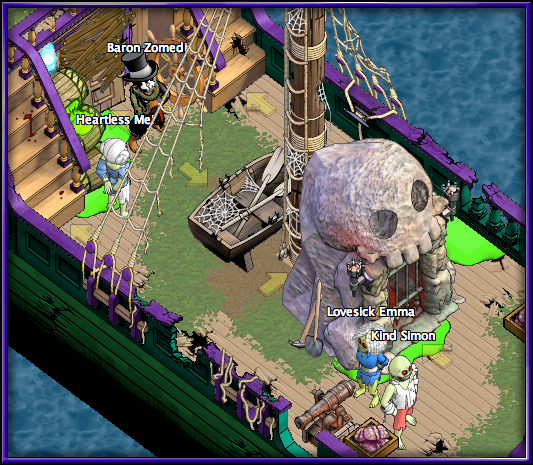 The ship looks deserted, but ye'd be foolhardy to think there's not a soul aboard. If ye can escape the horror of the main cabin, be on the lookout for the nefarious Baron Zomedi. What abominable plan does he have for these oceans? Below deck ye may find more clues. Take the shortcut through the graveyard to his secret lair - that looks safe, right?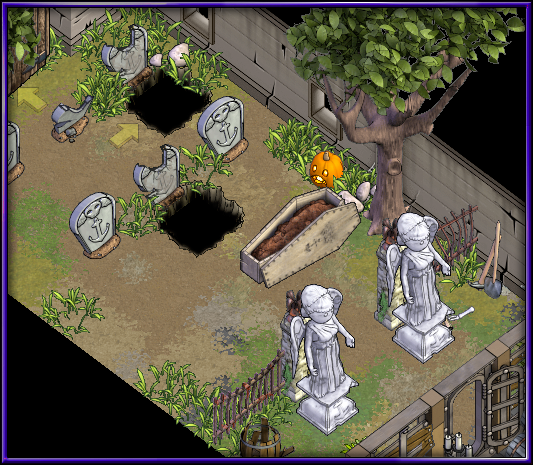 Oh, the horror! Shamble toward yer local shipyard as quickly as ye can. The Undead Class Sloop is only available through November 1, 2015!
Posted by Aphrodite in Announcements | Oct 01, 2015 | | permalink