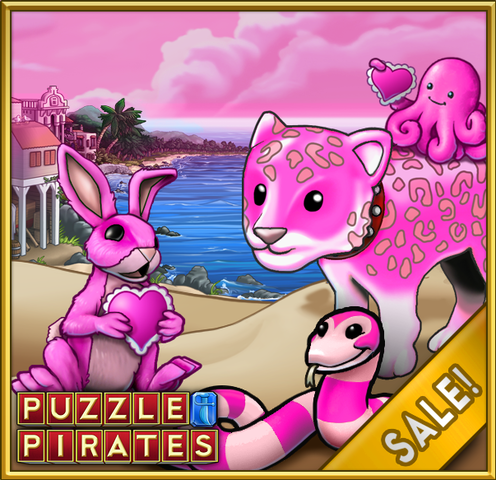 Ye've seen yer mates rush to the palace shop fer a last minute box o'chocolates fer their special hearty, but will that really keep 'em warm while sailin' frozen seas? Ye need something with a bit more heat. This month's gold box is bursting with hot finds that the lass or lad in yer life will adore! What says "I hearty ye" more than a creature they can then name after ye?
This month's gold box is stocked with heart-swelling treasures that yer special hearties will adore! They'll find hot pink booty like Hotopuses, Smooching Snakes, Love Leopards, Love Puppies, Love Bunnies, chromas, n' more.
Find Gold Boxes at yer island bank until February 17th at 3 PM PDT. Get the full list o' goods right here. Best act fast before ye forget the special day and yer forced to walk the plank!