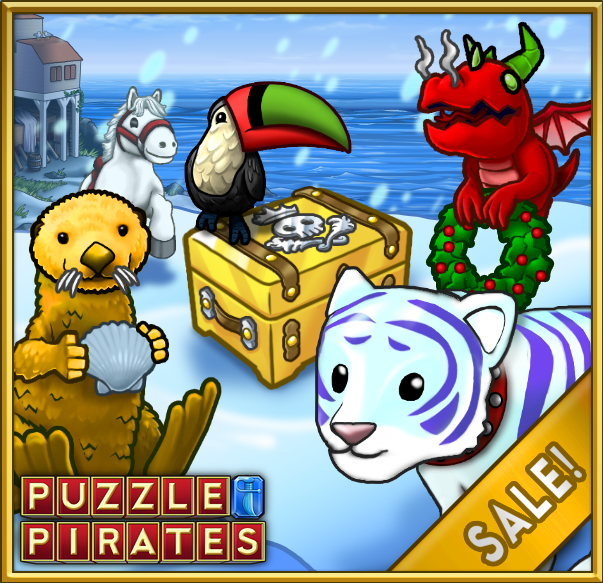 The icy seas might be hazardous, but even pirates harrrr feelin' festive.
To celebrate, the The Department o' Treasury has wrapped December's Gold Box with festive items designed to celebrate the icy season. These merry boxes are stuffed full of goodies like Yuletide Toucans, Holly Jolly Dragons, Ice Tigers, Festive Foals, and the new Golden Sea Otters!
If ye are the type o' pirate who fancies the glittering gold, ye otter make sure ye snag some this year before it's too late.
Find Gold Boxes at yer island bank until December 11 at 3 PM PDT. Get the full list o' goods right here.