WINNERS have now been announced! Thanks to all who participated!
Puzzle Pirates on tablets is speeding towards her final port!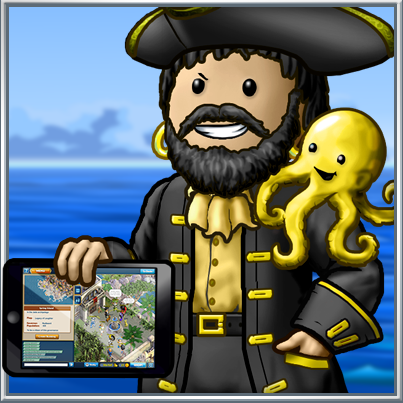 To celebrate the imminent arrival of our tablet-friendly version, we're giving away one free iPad daily to eligible* players from June 10th through June 19th. That's a total of 10 iPads that will be given away to our swashbuckling community! We will select one winner per day based on a random drawing, after which the entry list will be reset and you may enter again. In order to enter yourself into each daily drawing, simply log in and follow the instructions posted on the notice board.
Please note that we will be resetting entries daily after each drawing. You may view the official rules for this giveaway here.
Good luck, mateys!
*Eligibility for physical prizes is limited to US and Canadian residents (excluding Quebec). As much as we would love include all of our international players, the giveaway rules are bound by arcane wizardry that cannot be undone.
Posted by Mnemosyne in Announcements | Jun 22, 2013 | | permalink