Those mysterious members of the Smuggler's Guild, purveyors of prohibited property and paraphernalia, have toiled in the shadows to create a new class of vessel meant to haul bulk shipments of black market goods across the trade lanes. For clandestine reasons that cannot be uttered, they've made the plans to these new ships available to loyal shipwrights everywhere. Visit your local shipyard and see if they have the new Smuggler Class War Brig in stock!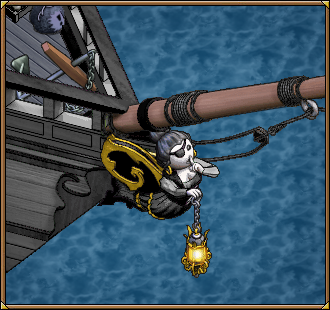 Like its smaller sister ships, the Smuggler Class War Brig variant also bears the revered Lady of Secrets as its figurehead. She serves as a reminder that revealing secrets can have dreadful consequences.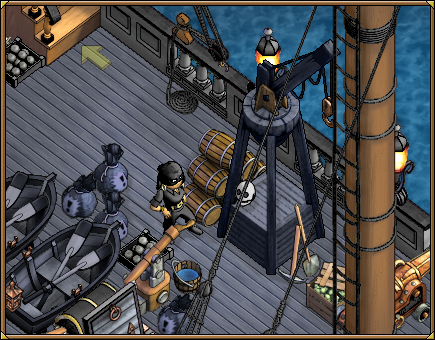 These sturdy cranes speedily lift cargo to and from secret compartments, leaving the deck clear of any contraband or other goods that may bring an invasive search by Imperial watchdogs.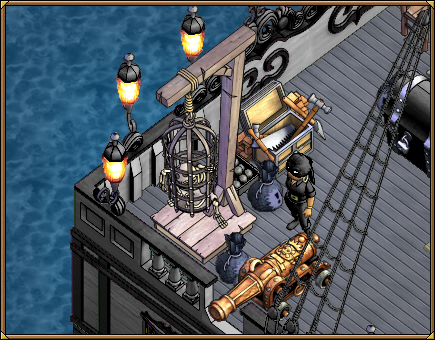 Hanging a gibbet on the deck signifies that you obey time-honored maritime law and follow a strict code of ethics that would never, ever allow the smuggling of criminal items on your ship.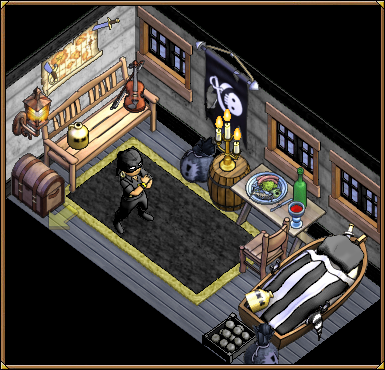 This humble and thoroughly lawful captain's cabin is a strategic place to invite local or Imperial customs officers for a drink of your best rum before you happily submit to a surprise search.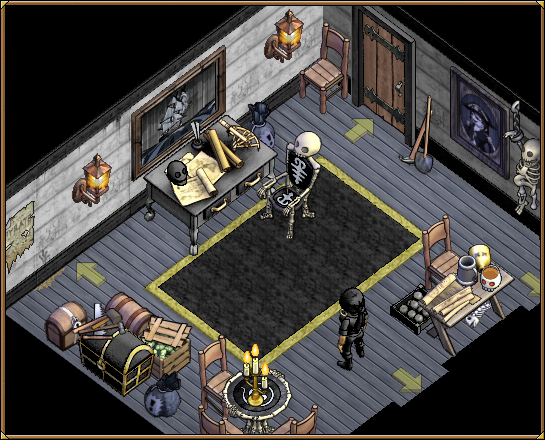 Though the central cabin would pass most general inspections, a closer look will reveal telltale marks of the vessel's shadowy intent! There are two doors visible to the naked eye, but the shipwrights have seen the original blueprints, and those show a third egress attached to the nearby lantern through an elaborate system of pulleys!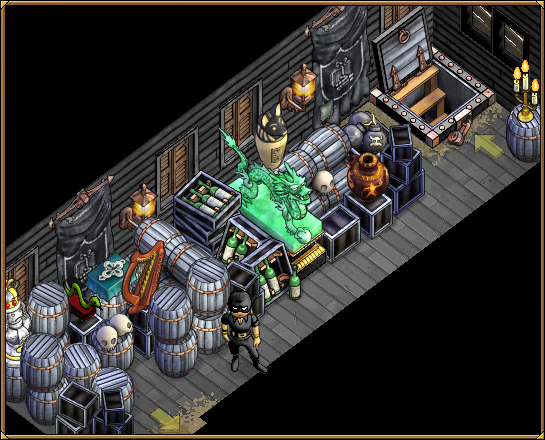 That passage leads to an ample crawlspace for storing barrels, bags, and boxes of everything you don't want unwelcome guests getting their hands on. A hatch in the corner leads further into the hidden innards of the ship.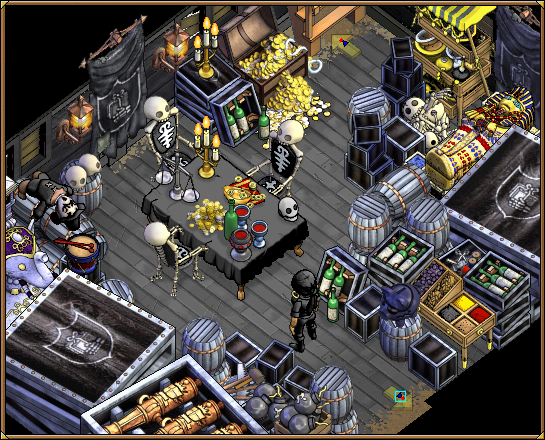 Behold the main smuggling hold! This is the decisive space for carrying your hoard of black-market goods past Johnny Imperial and his agent overseers! Tongues have been wagging about the impregnable nature of this hiding space; it is said no true Imperial officer has so much as set his or her eyes on this shadowy sanctuary!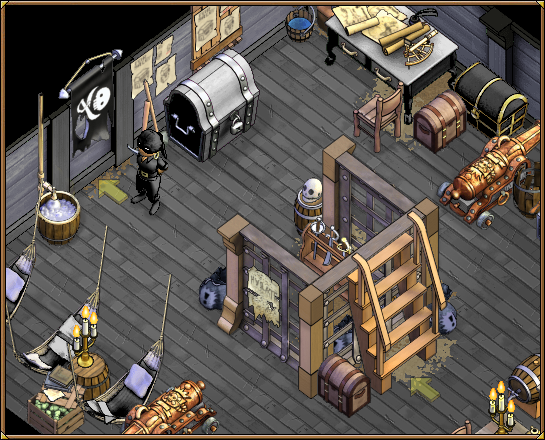 And as fast as you can knock three times on the seal of the Smuggler's Guild, yet another hidden door leads to the main galley, with stairs back up to the top deck. It's a little dusty in here, but spotlessly clean in the eyes of the law.
The Smuggler's Guild has placed just two stipulations on the sales of these new War Brigs:
First, that no Imperial or lawful agent should be allowed to know of its secrets.
Second, that these ships shall be sold with a 20% discount on delivery fees.
The Smuggler Class War Brig will be available throughout the month of April with a delivery fee of only 80 Doubloons on Doubloon oceans! That means a 20% discount over standard delivery fees for Limited Edition War Brigs, or a savings of 20 doubloons for each of these ships sold. So, make sure you aren't being followed and stop in at a local shipyard to acquire one of these beauties today!
Posted by Mnemosyne in Game Updates | Apr 01, 2013 | | permalink