A macabre construction of skull and bone, the Skelly Class War Brig is not a bare-bones ship. The vessel designers spared no ribs to make this fit for a skeleton king! Gilded armor and fancy chairs adorn this spooky ship, because even the undead enjoy style and comfort. The captain's quarters feature a skeletal pipe organ, harpsichord and harp to create just the right tune for yer haunted voyage.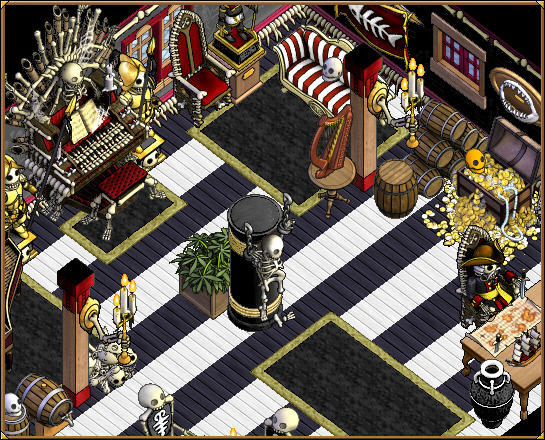 New Golden Skelly Armor stand guard throughout the ship. Skelly candelabra and sword racks are handily distributed to create just the right balance of ambiance and utility.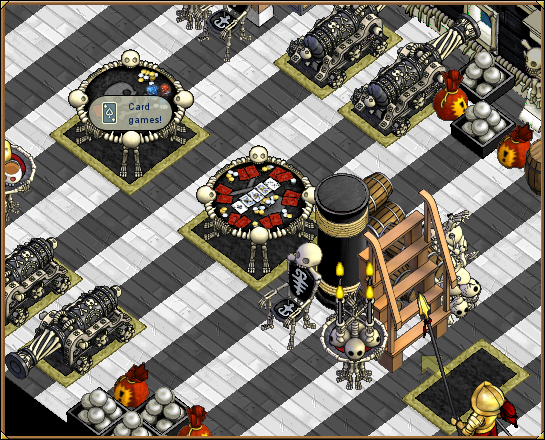 The quarterdeck features a set of chairs with easy access to the ship's navigation wheel. Looks like this mate spent a bit too much time on the Roister Ship last month. He asks for whom the bell tolls? It tolls for thee, party pirate.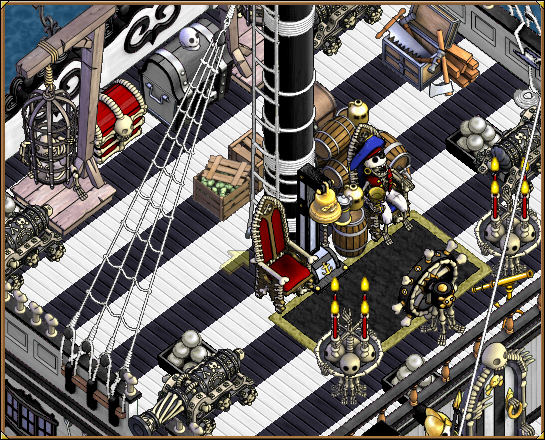 Below deck, a skelly throne allows you to chart your course and oversee the council table. Judging by these participants, this is not likely to be a lively discussion. Pirates will be able to access all parlor games through the council table in order to ease the wait while Ex-Walter decides his next move.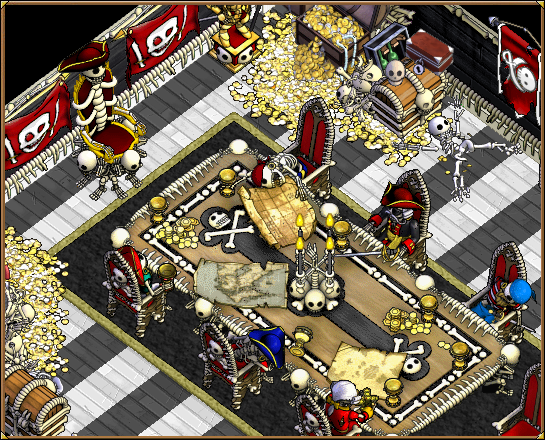 Unlike these guys, you don't have all eternity to just sit around. Visit yer local shipyard today, because the Skelly Class War Brig is only available until November 11th!
Posted by Aphrodite in Announcements | Oct 15, 2013 | | permalink