A shadowy presence known only as "The Grizzled Baron" has returned to cursed the seas this Halloween, and now werewolfism is running rampant across the oceans. Not only that, but packs of wild werewolves can now be found harassing islands throughout the archipelagos! Show you're the leader of the pack this October and break the power of the sinister beast lord by battling the howling hordes and coming out on top!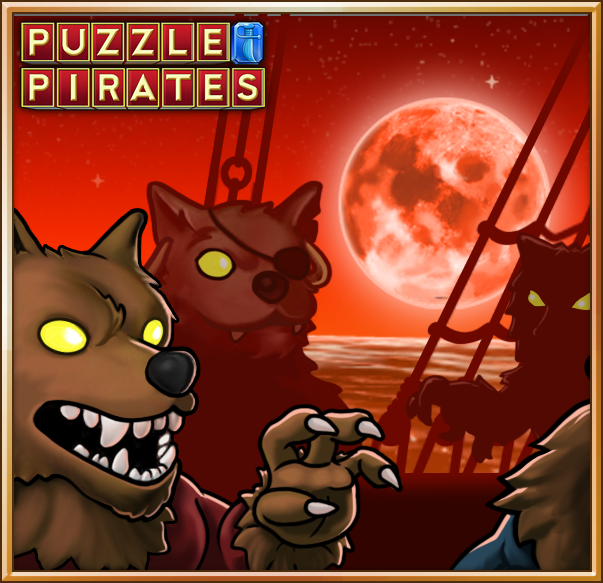 The pirates of the oceans have been divided into several werewolf packs. For the duration of the competition, you'll earn points for your pack for every roving band of island-dwelling werewolves you defeat. At the end of the competition, all participants will receive a commemorative trophy, with the most prestigious going to the members of the victorious pack!
How does one become a werewolf, you ask? You can either be defeated in a rumble by an existing werewolf, or you can pick up a Moon Amulet from the Palace Shoppe to become a werewolf whenever you want!
The Tooth & Nail competition will stretch through Halloween until Monday, November 4th at 3 PM PDT. Full details can be found here. Happy Howler-ween!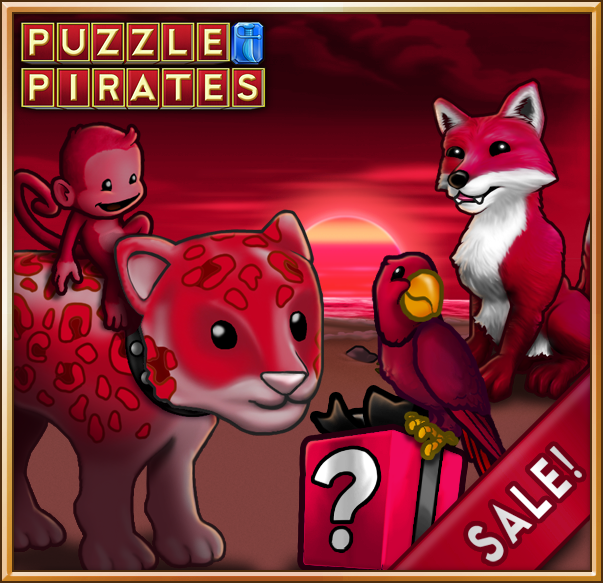 With the Grizzled Baron stalking oceans ye can't be too careful. Legend has it that crimson can confuse a wolf and defeat what lurks in the shadows. Or is that attract wolves? No matter. Look closely inside the darkened crate and ye may discover Crimson Monkeys, Double Crimson Parrots, Crimson Foxes, Blood Jaguars, 'n more waiting to leap out at ye.
From now until 3:00 PM PDT on November 4, 2019 you'll receive a free Crimson Mystery Box for every $9.99 you spend on doubloons, or every month of subscription time you purchase!
For more information about the full contents of the Crimson Mystery Box, as well as the official rules, please click here. Crimson Boxes are only available for a limited time, so act before they disappear into the night!