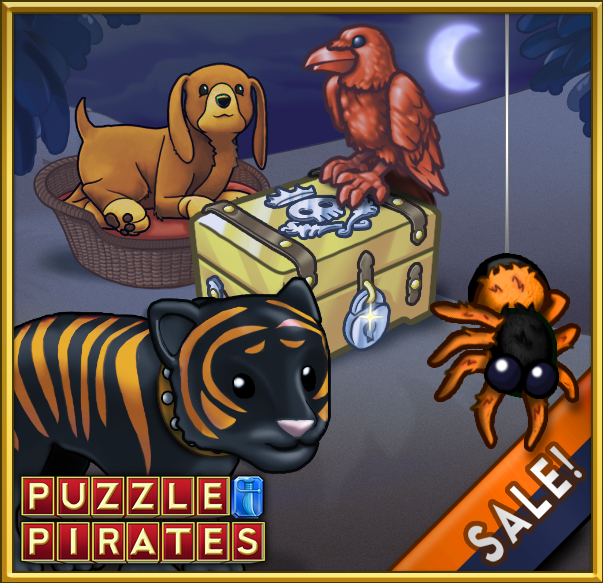 Summer is over and the leaves be changin'. Pirates in the inn are tellin' tales of a spooky howl when thar be no wind fillin' the sails. Rest easy mates, tis just the sound a Spooky Spider makes when descendin' from the crowsnest.
Tis no trick mates, the Department o' Treasury has created a Gold Box with items designed to haunt ye pirates. These here boxes are filled with treats including Autumn Ravens, Jack o' Tigers, Spooky Spiders, and Pumpkin Pooches! Visit the Gold Safe at your island bank to *buy gold boxes today*!
Find Gold Boxes at yer island bank until October 16th at 3 PM PDT. Get the full list o' goods right here.
Ye mates on the Classic oceans will have yer pick of two different Limited editions sloops this month. Pick yer favorite between the Shadow and Defiant class sloops. Pirates on Obsidian will have an opportunity to collect the Phantom class sloop this month.
Act fast mates! These limited edition sloops will be sailing away at the end of the month.