We recently held a contest on the game forums for players to submit designs for limited edition ships. This ship is inspired by the winning entry from Coconaut of Cerulean. Let out yer best Tarzan yell as ye swing through the Jungle Class Sloop.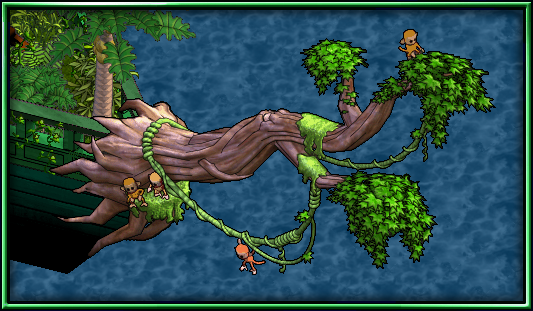 Be the king of yer own jungle! Enjoy the steamy surroundings as ye play hide and seek with the multitude of monkeys on the ship. Due to the sweltering conditions of the jungle, the cannons look a bit rusty, but they'll sink the enemy ships just as well as shiny ones!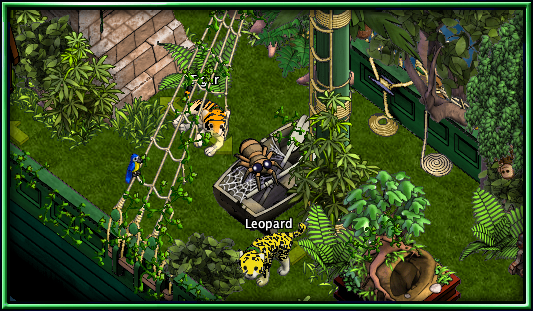 Wow, that is a big spider! Wouldn't want to find that crawling on yer shoulder! There is an abundance of wildlife on this ship. Monkeys and parrots in the trees, and a pair of big cats roam the ship. Don't be bothered by the gators swimming in the pools - these critters don't venture beyond the water.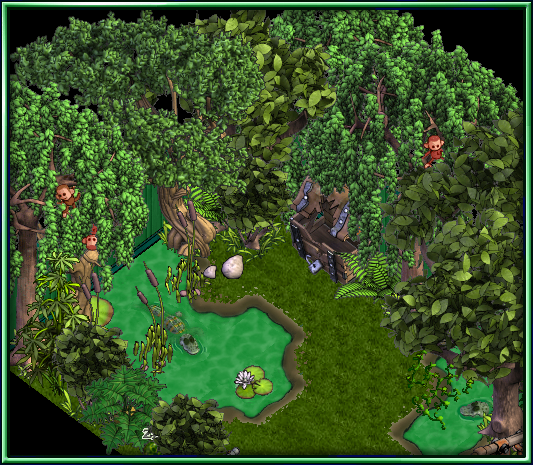 After a full day of pillaging, enjoy the comfort of a hammock as ye listen to the soothing sounds of the jungle.
Grab a vine and swing to yer nearest shipyard to order yer Jungle Class Sloop today!
Posted by Aphrodite in Announcements | Apr 14, 2014 | | permalink