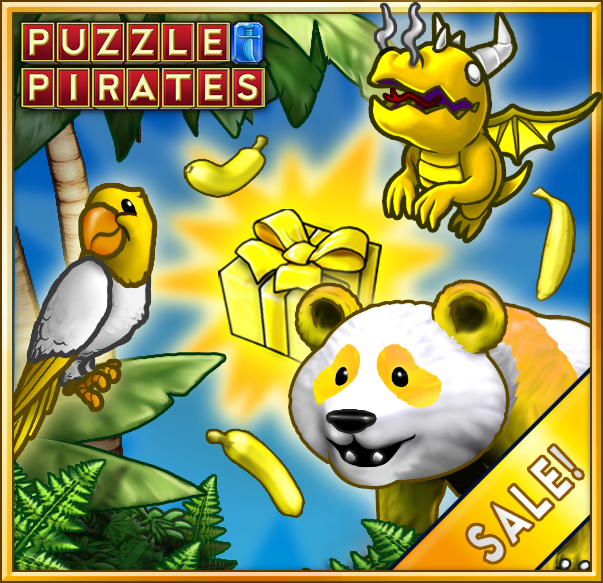 Go bananas with the appealing Banana Mystery Box! Open boxes to find banana dragons, parrots, clothing, trinkets, ships and chromas. Ye may also spot banana pandas rolling around in the leftover peels. Don't slip-up and forget to share this box of side-splitting banana fun with yer bandana wearing Nana!
From now until 3:00 PM PDT on May 22nd , 2017 you'll receive a free Banana Mystery Box for every $9.99 you spend on doubloons, or every month of subscription time you purchase!
For more information about the full contents of the 2017 Banana Mystery Box, as well as the official rules, please click here. The Banana Mystery Boxes are only available for a limited time, so grab them before they split!
Posted by Cronus in Announcements | May 12, 2017 | | permalink