Weigh anchor, grab a belaying pin or yer favorite blade, and give chase to those tyrants and ruffians o' the high seas! During this weekend event, brigands and barbarians will have deeper pockets, merchant ships will carry more booty, and the nefarious Brigand Kings will be more active on the trade lanes, likely offering trinkets as ransom for their release! Those mysterious marauding monkeys may also be a tad more inclined to show their fruit-craving mugs, too...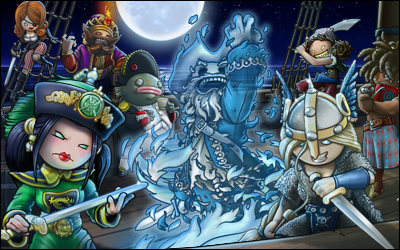 If ye be needin' a new rank badge, good news: for the duration of the event, we'll be running a 15% bonus on all doubloon packages priced at $9.99 and up. With the Plum Mystery Box also available, we've little doubt ye'll want to be sinkin' yer hooks into these abundant treasures! Cerulean pirates, sailing on doubloon-free waters, can expect an even bigger bonus from brigand and barbarian payouts.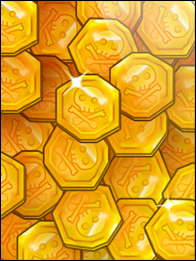 The Brigand Frenzy Event and the 15% doubloon bonus will both run from July 19th at 3 PM PDT through July 22nd at 3 PM PDT. So fill yer hold with rum and shot, cram yer gob with ship's biscuit, and deliver a measure of ruckus to those scallywags who sully the names of gentlemen and lady corsairs across the seas!
If ye be a landlubber, or just happen to be servin' out an inconvenient sentence in an Imperial jail cell, we'll be running more weekend events in the coming weeks. Keep yer eyes on the Spyglass for more announcements and feel free to offer up feedback on the forums.
Fair winds and good hunting!