The cries of pirates echoed through the heavens as they battled in the Deadly Lairs of Loot. Alas, the furor of the monsters far exceeded the lowly treasure they protected and the sounds of combat turned to despair. Now, the sea monsters are again agitated, but this time, the rewards they offer promise to make it worth the risk.*
Brave any of the deadly sea monster lairs this weekend and face additional challenges with increased rewards! Could it be a celestial event has caused the monsters to berserk, or is there some dark, more sinister power at work here? Brave voyagers on their way to Atlantean Outposts, the Cursed Isles, and the Haunted Seas can anticipate a number of changes this weekend:
Treasure chests will be more numerous in Atlantis and Haunted Seas.
There will be more time to forage in Cursed Isles.
Atlantean citadels appear slightly more frequently, while Haunted Seas graveyards are much more common.
All treasure haul sites will naturally dissipate at a slower rate.
Dragoons and phantasms will board player vessels in Atlantis and Haunted Seas at an increased rate.
Cultists in Cursed Isles will attack foragers in greater numbers.
Injuries from sinking are twice as likely to occur! This also applies outside of sea monster lairs.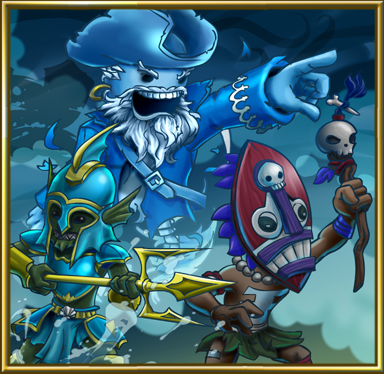 The Deadly Lairs event will be active from September 27th at 1 PM PDT until September 30th at 1 PM PDT. If you're on a Doubloon Ocean, you will need a bravery badge. Pirates on Cerulean will need to have a subscription to participate.
Once more unto the breach, me hearties!
*We did hear your feedback about the Deadly Lairs of Loot event from last month, and settings have been adjusted. Feedback and comments may be left in this thread.