The seas froth and roil with ancient, otherworldly evils! They also froth and roil with extra treasure... oh, and effervescent antacids! Those cause some distinct frothing and a little bit of roil.
Brave any of the deadly sea monster lairs this weekend and face additional challenges with increased rewards! Perhaps these entities have formed a vile pact of mutual malevolence, or maybe the stars have aligned just so... or maybe it doesn't matter! Brave voyagers on their way to Atlantean Outposts, the Cursed Isles, and the Haunted Seas can anticipate a number of changes this weekend:
Treasure chests retrieved from Atlantis, Cursed Isles, and Haunted Seas come packed with more loot!
Atlantean citadels appear slightly more frequently, while Haunted Seas graveyards are much more common.
Atlantean treasure haul sites are repopulated at an increased rate.
Defeating ghost ships in Haunted Seas will yield slightly more coin to haul up.
All treasure haul sites will naturally dissipate at a slower rate.
Dragoons and phantasms will board player vessels in Atlantis and Haunted Seas at an increased rate.
Cultists in Cursed Isles will attack foragers in greater numbers.
Injuries from sinking are twice as likely to occur! This also applies outside of sea monster lairs.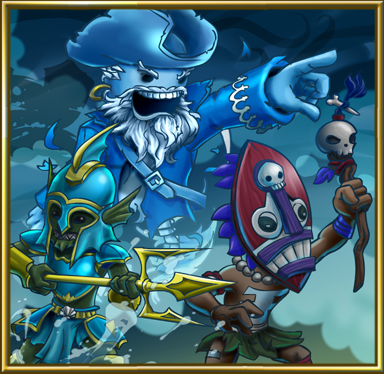 The Deadly Lairs of Loot event will be active from August 23th at 12 PM PDT until August 26th at 12 PM PDT. If you're on a Doubloon Ocean, remember to wear your bravery badge. Pirates on Cerulean will need to own a subscription to participate. Discussion about weekend events can be had right over here.
Stay brave, me hearties!