If ye like to pillage, then put on yer sea legs: we're running another Brigand Frenzy!
There's a bounty of bonus loot to be had this weekend! Pillaging rewards have been increased, expeditions and rare maps are easier to come by, and those pesky pirate primates are out and about in greater numbers!
Brigands and barbarians are packing extra coin! Shake down as many as you can!
The chance for triggering an expedition while pillaging has been increased. Dead men tell no tales, but defeated brigands can't keep their gobs shut.
Brigands have become increasingly attracted to islands with Black Markets.
Maps to sea monster lairs are more common to find when pillaging.
Merchant brigands are loading up larger vessels in false hopes of keeping those swashbuckling simians away.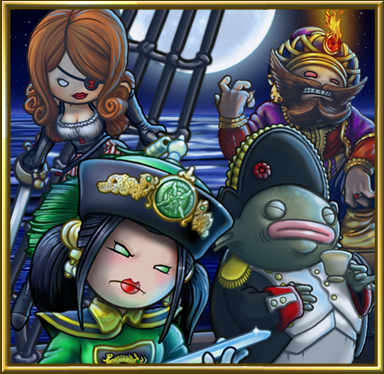 This Brigand Frenzy event will be active from August 16th at 11 AM PDT until August 19th at 1 PM PDT. Whether you seek them out or simply encounter them as an obstacle on your way to greater fortunes, there will be a little something extra in it for you this weekend! Discussion for weekend event can be had right over here.
Happy hunting!