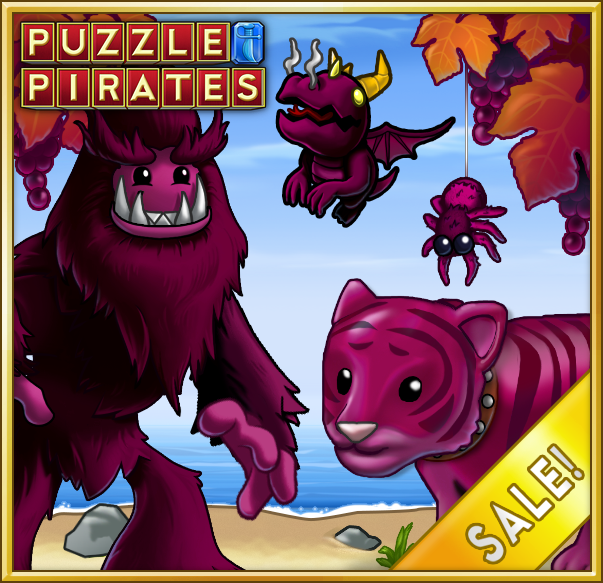 Savor the bounty of the Puzzle Pirates Vineyard in the Wine Mystery Box! As yer well aware, only the finest libations come from a box. No pirate worth their salt would have a bunch of bottles clankin' around when they can maximize space usin' boxs o' wine. Tip one of these boxes back and discover the fruity notes of Dolcetto Dragons, long legs of the Shiraz Spider, oaky tannins in the Tempranillo Tiger, 'n more!
As a special treat, a few lucky pirates will get to meet the winemaker durin' their tastin'. Grapefoot is an exceptional winemaker with unique knowledge about the process of winemaking.
From now until 3:00 PM PDT on November 26, 2018 you'll receive a free Wine Mystery Box for every $9.99 you spend on doubloons, or every month of subscription time you purchase!
For more information and the full wine list for the 2018 Wine Mystery Box, as well as the official rules, please click here. Tip the box back and make the best of wine time, before it's gone for the season!