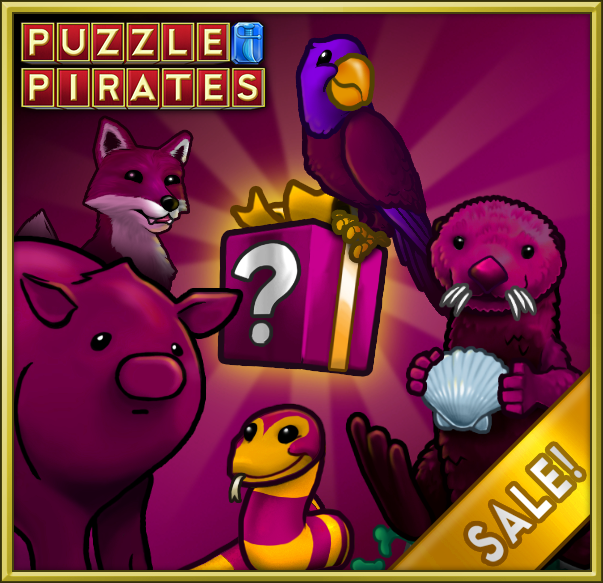 Savor the bounty of the Puzzle Pirates Vineyard in the Wine Mystery Box! As yer well aware, only the finest libations come in box form. Sailin' the high seas, ye need to pack yer hold with efficiency so as to maximize yer trade profits. Ye also want to make certain yer cargo is secure in the event ye encounter flying cannonballs, whirlpools, or rocks on yer journey. Just tip it and discern Wine Sea Otters, Merlot Macaws, Syrah Snake, and more.
From now until 3:00 PM PST on November 20, 2017, you'll earn a free Wine Mystery Box for every $9.99 you spend on doubloons, or every month of subscription time you purchase!
For more information about the full contents of the 2017 Wine Mystery Box, as well as the official rules, please click here. Tip the box back and make the best of wine time, before it's gone for the season!
Posted by Cronus in Announcements | Nov 10, 2017 | | permalink