January's Limited Edition ship is sure to strike fear into the hearts of your enemies this year: it's the Dragon Class Fanchuan!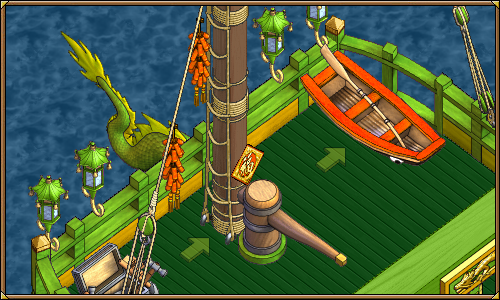 Here's the ship's quarterdeck. Note the deep scale-green hue of the deck planks, and the tail extending out the back! Of course, if the ship has a tail attached to the stern, it only makes sense that...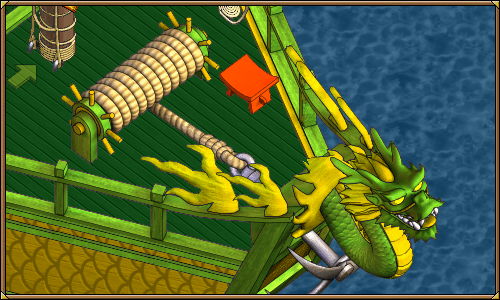 ...there be a fearsome dragon head on the bow! No one would dare mess with a ship with such a ferocious figurehead.
There's plenty of other surprises throughout the ship, as well. Check out these opulent jade dragon statues in the hold!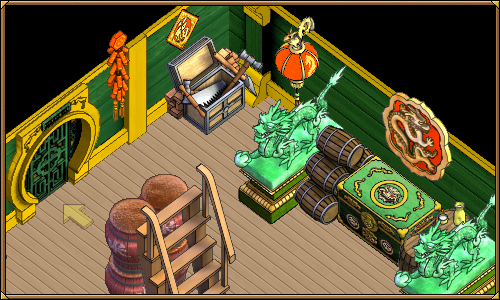 The Dragon Class Fanchuan is only available until 3 PM PST on Wednesday, February 1st. Grab yours and roar across the seas in glorious draconic majesty!