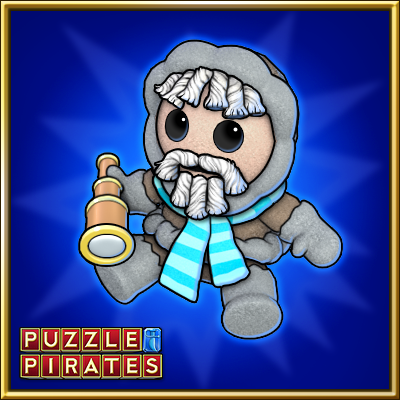 'tis time to set sail for parts unknown. While the seas can be treacherous, there's no tellin' what plunder ye may find. Own a subscription that runs through November, or make a purchase of $9.99 or more this month to receive a Velasco Thorsson Plushie, the "Intrepid Explorer", to help guide ye on yer adventures.
While exploring new lands, ye best make sure yer stocked full of fruit. In order to earn November's Seal o'Piracy, pirates will need to go gather some feastin' food. Earn the seal by completin' 2 sessions of foragin'!
While explorin' the far reaches of the sea, it helps to bring a truly amazin' vessel. Expect the unexpected this month with the Wondrous Class Xebec! We can assure ye that each Limited Edition Xebec comes with a hold full o' treasures, and a little touch o' magic.