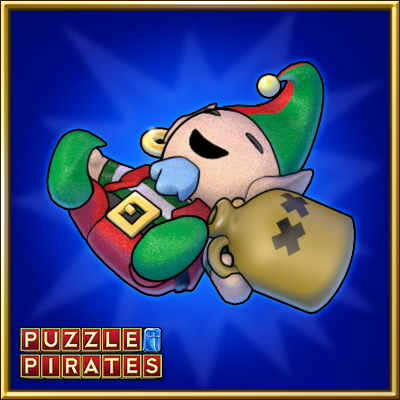 We're sailin' into a new year which deserves some celebration. Start the year out right by recruiting a new crew member who can help ye finish the last of yer eggnog. Own a subscription that runs through January, or make a purchase of $9.99 or more this month to receive a Rum Elf Plushie to help ye ring in the new year.
Yer New Year's resolution is to spend more time pillaging? We got ye covered. Earn the January Seal o'Piracy by completin' 10 sea battles against brigands, and 10 sea battles against barbarians. Pilligin' more is one resolution any real pirate can keep.
Not just any ship can brave the frozen seas. Set sail on a Frost Class Sloop keep yerself warm below decks until something is spotted on the horizon.