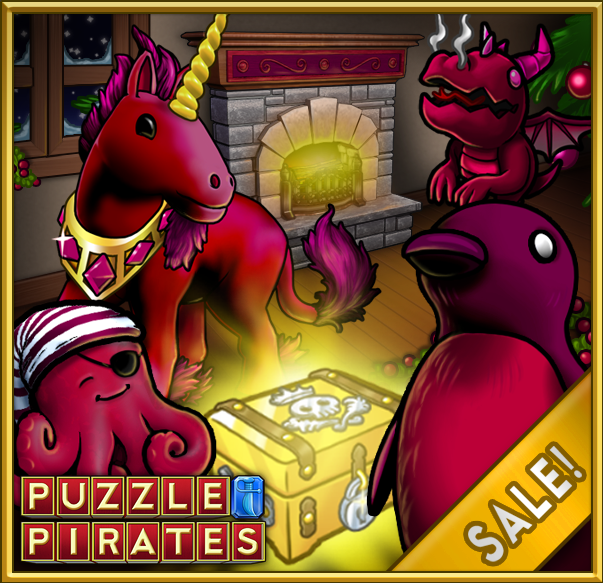 Tis the season where good pirates give away a bit o' thar plunder. If'n yer lookin' fer the perfect gift fer a mate, try lookin' in festively wrapped boxes rather than under an X on the sand. Ye never know, ye may just turn up some cranberried treasure.
In celebration of winter, the Department o' Treasury has wrapped December's Gold Box with festive items designed to celebrate the season. These berry merry boxes are stuffed full of goodies like Berry-wine Octopuses with Hats, Berry-wine Dragons, Berry-wine Unicorns, Berry-wine Penguins, and holiday themed goodies.
Find Gold Boxes at yer island bank until December 13 at 3 PM PDT. Get the full list o' goods right here.