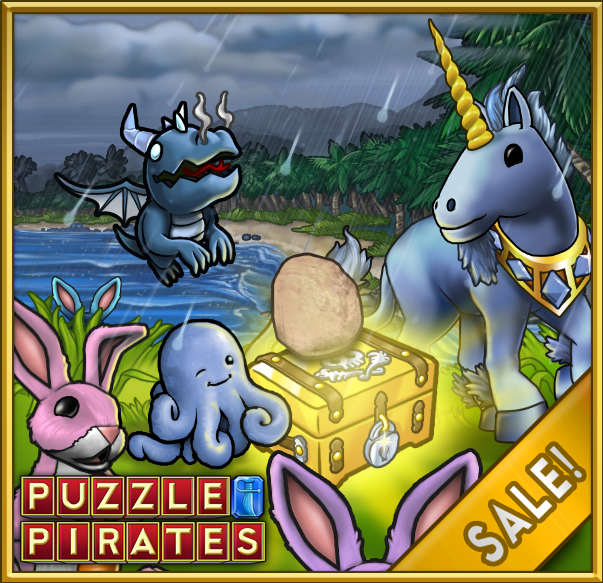 Blue-Grey clouds 'n spring showers are coverin' the seas and this month's gold box. These boxes are swimmin' with critters seakin' shelter. In these boxes ye may find Storm Dragons, Storm Octos, Storm Unicorn, 'n Pastel Bunnies.
It may get rockey, so we've even included a chatty pet rock to keep ye company while yer waitin' out the weather inside yer cabin. That's right mates, this is no joke fer fools! This is yer chance to find yerself a new best mate.
Find Gold Boxes at yer island bank until April 16th at 3 PM PDT. Get the full list o' goods right here. Get 'em now before they wash away!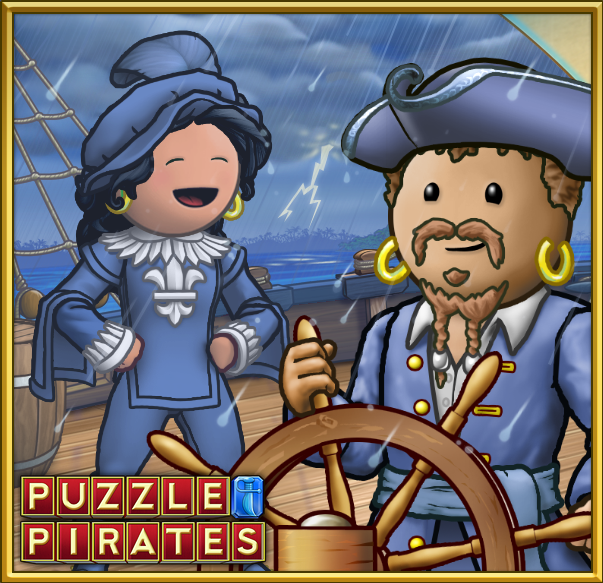 With the spring showers, a new color appears on the horizon. This isn't yer ordinary blue but rather somethin' with a touch o' grey.
If'n ye see this color, ye best be on yer guard. Tis the color most often found in events or tests of skill. So mates, keep yer eyes to the tournament board and competitions, and may the best pirate be blue grey.
To celebrate this stormy new color, ye can expect to see an increased number of piratey tests of skill. Get ready mate!