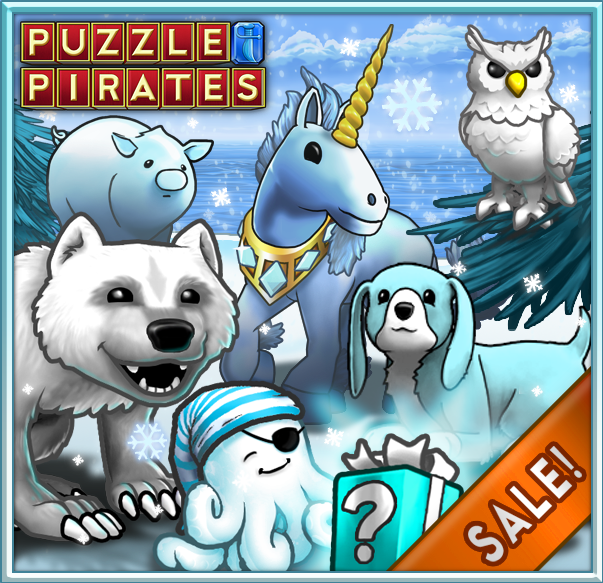 Whispers of a smugglin' operation occurrin' right under Jack Frost's nose have spread across the ocean. A stash of rare, undeniably cool creatures has been located up in the arctic seas. Rather than see these wintery creatures wind up on the black market, we've decided to remove 'em from cold storage n' find honorable pirates willin' to give them a home or make 'em part of thar crew.
Crack open this month's Ice Mystery Box and stare briskly at the chilly contents. These ice cubes may contain frigid items like tricorn wearin' Ice Octopuses, Snowy Owls, Ice Pups, Winter Unicorns, Snowy Wolverines, Ice Pigs, and more!
From now until 3:00 PM PDT on January 25th, 2021 you'll receive a free Ice Mystery Box for every $9.99 you spend on doubloons, or every month of subscription time you purchase!
For more information about the full contents of the 2021 Ice Mystery Box, as well as the official rules, please click here. The Ice Mystery Boxes are only available for a limited time, so grab 'em before they melt!