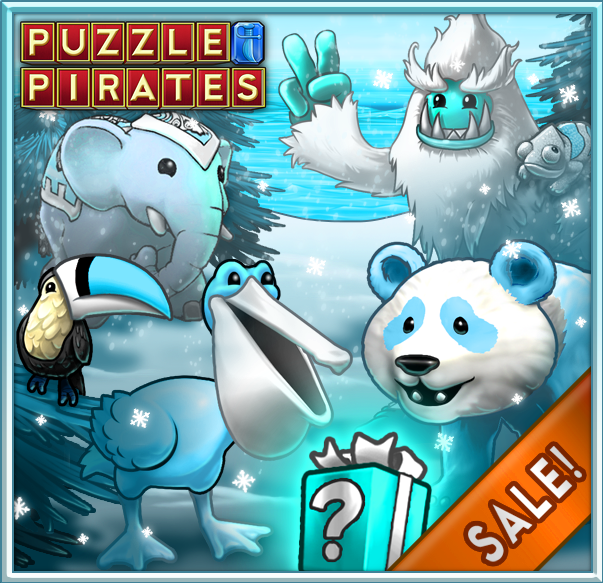 With all of the holiday shenanigans our overindulgent elves caused, we were worried the brigands would nab all the winter creatures too. As a safeguard, a stash of rare, undeniably cool creatures were placed into a deep freeze until they could find a new home. Now that the elves are back to their normal duties, we've decided to remove 'em from cold storage n' find honorable pirates willin' to give them a home or make 'em part of thar crew.
Crack open this month's Ice Mystery Box and stare briskly at the chilly offerings. These ice cubes may contain frigid items like Polar Toucans, Ice-cold Chameleons, Arctic Pelicans, Frosty Pandas, Frost Yetis, Flurryphants, and more!
From now until 3:00 PM PDT on January 24th, 2022 you'll receive a free Ice Mystery Box for every $9.99 you spend on doubloons, or every month of subscription time you purchase!
For more information about the full contents of the 2022 Ice Mystery Box, as well as the official rules, please click here. The Ice Mystery Boxes are only available for a limited time, so grab 'em before they melt!