Compelled by the abstract and the surreal, a gathering of loony shipwrights has resulted in the Alice Class Sloop -- a preposterous crossing of seaworthiness, non-Euclidean geometry, and a few drops of sheer madness! Life is but a dream, so why not navigate through it in dreamlike fashion?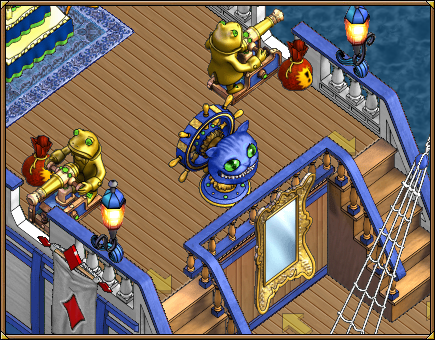 Flanked by gilded amphibious footmen, captains of every Alice Class sloop will command the respect of kings and queens of all suits! Bold bucklers of swash may step into the looking-glass to hold their very own riddle-riddled tea parties!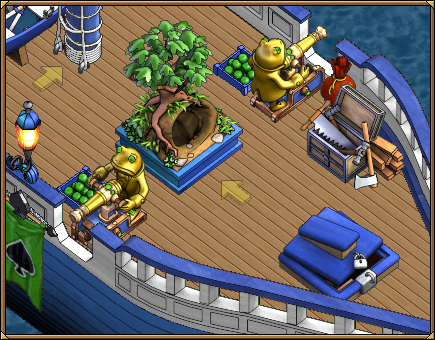 To the front of the ship lives a fearsome Jabberwocky figurehead, sure to strike fear and confusion in friends and foes alike. Venture down the rabbit hole to find much more than a dreary hold...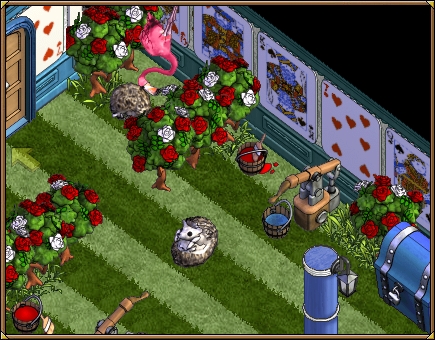 Fancy a game of croquet with flamingos and hedgehogs? Of course you do! Pay no attention to the white roses, the Queen of Hearts already has her scornful eyes on them!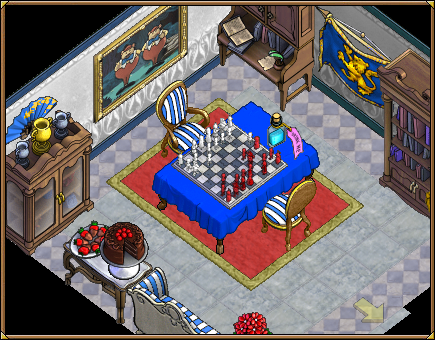 A handsome painting of Tweedledum and Tweedledee dominate this space meant for quiet contemplation and calculated maneuvers. Yes, that certainly is a "DRINK ME" label on the bottle. Yes, you should absolutely follow that wildly questionable directive.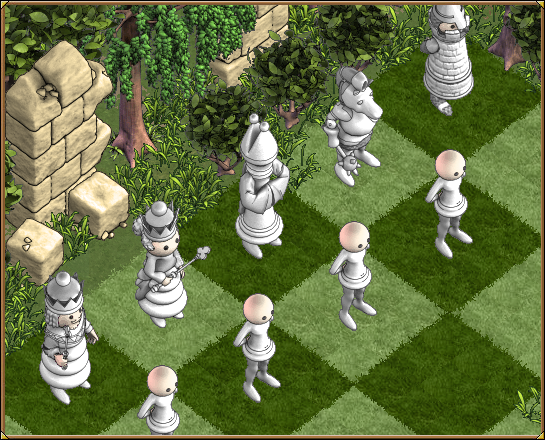 Using arcane tinctures and unorthodox mathematics, ye can shrink down and step onto the chessboard itself, entering a magical sub-world which exists simultaneously within and without the boundaries of the ship!
Shipyards will only carry the Alice Class sloop through August 31st, so don't be late! Why not get your order in before this opportunity fades away like a Cheshire Cat?
Posted by Mnemosyne in Announcements | Jul 18, 2013 | | permalink