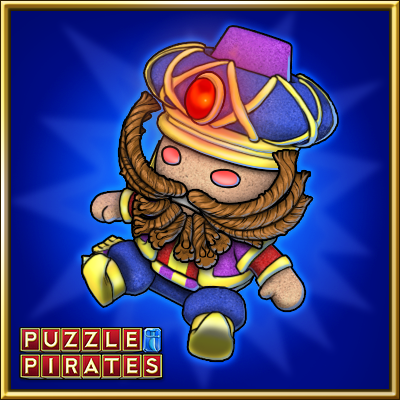 Let's face it mates, it's hot out on the seas. Why not subcontract yer pillaging out to the All-Consuming Flame? Own a subscription that runs through August, or make a purchase of $9.99 or more this month to receive an Azarbad the Great Plushie to lead yer fleet.
While yer hidin' from the heat, ye might as well find yerself a game or two in the inn. Complete 10 parlor games to earn the August Seal o'Piracy!
While Azarbad may prefer other ships, there's really nothin' like a well appointed war brig. The oceans' shipwrights have managed to learn enough about the militant Imperials' vessels now to be able to replicate their War Brigs to exact specifications! The Imperial Class War Brig can be ordered from your local shipyard, but act quickly; it won't be around fer long.