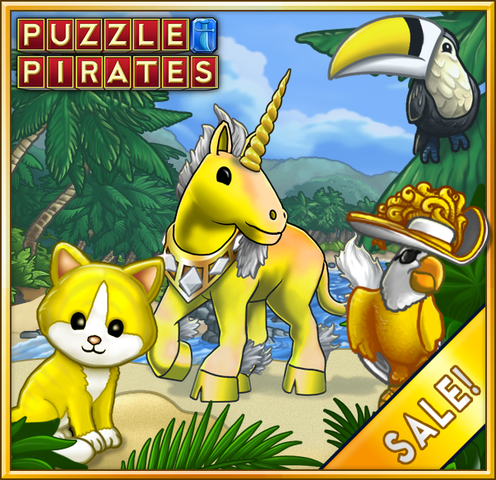 Yellow!
Banana, ooh na-na (ay)
I gave my hearty a bandana, ooh-na-na (ay, ay)
Bought it in a bank on Morgana, na-na-na
Oy, hoped ta find a small Toucana (ay)
Need boxes full o' nanners (uh huh)
Banana, ooh na-na (uh)
Get ready to go bananas with the always appealing Banana Mystery Box! Split open these boxes featuring Banana Cream Parrots with Hats, Banana Cream Toucans, Banana Cream Unicorns, Banana Cream Cats, and more! These items are ripe for the pickin'.
From now until 3:00 PM PDT on May 11, 2020 you'll receive a free Banana Mystery Box for every $9.99 you spend on doubloons, or every month of subscription time you purchase!
For more information about the full contents of the 2020 Banana Mystery Box, as well as the official rules, please click here. The Banana Mystery Boxes are only available for a limited time, so grab them before they split! Don't slip-up and forget to partake in the side-splitting banana fun.