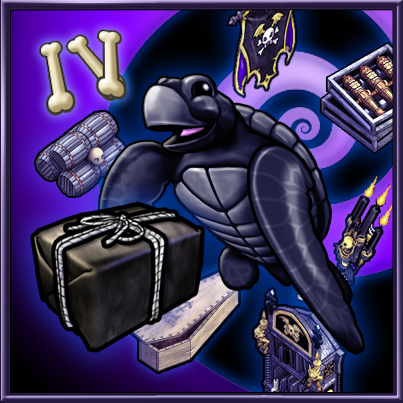 Operating under a shroud of deception and feints, fleets of smuggling ships have silently filled the ocean's Black Markets with brand new Series 4 Black Boxes! These new boxes reportedly contain a bizarre bundle of Smuggler and Vampire furniture along with a number of varied and shadowy Sea Turtle pets.
Rumors are spreading that some of these boxes containing deadly Booby Traps! There's a chance you could lose an eye, a hand, or a leg when opening one of these new Black Boxes, so be warned!
But perhaps that's right up your alley? In any case, creep on over to your local Black Market to engage in some dubious dealings! If you've simply got to know what's inside, you can take a look at the full list of contents right here.
Posted by Mnemosyne in Announcements | May 01, 2013 | | permalink