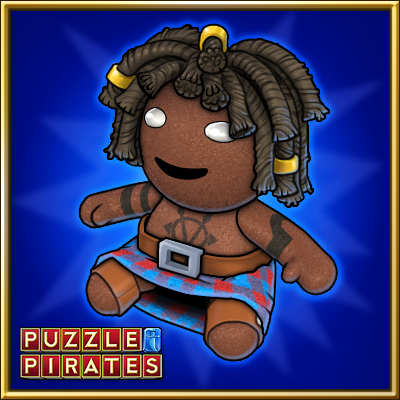 Own a subscription that runs through April, or make a purchase of $9.99 or more this month to receive yer very own mad king. These Vargas the Mad Plushies are always ready to rumble.
Yer a skilled pirate. Isn't it time ye test yer skill against the kings? Earn the April Seal o'Piracy by engagin' in melee with 3 Brigand Kings! Be careful, they won't take it easy on ye.
May the luck o' the Irish be with ye while sailin' the seas in Emerald opulence lookin' fer kings to slay. The Emerald Class Sloop will be available all month to if'n ye want to make yer mates green with envy.