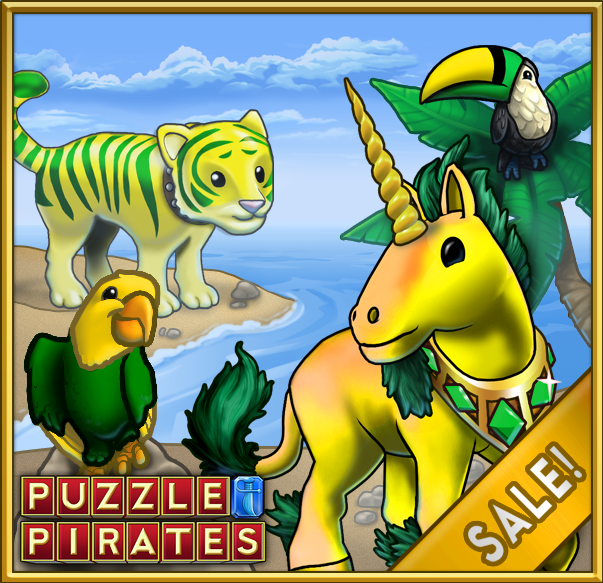 The dog days of summer will soon arrive in port. While the course of true piracy never did run smooth, the seas look calmer as the weather warms.
This month, the Department o' Treasury has filled the Gold Box with vibrant items to celebrate these long summer nights. Discover Midsummer Parrots, Midsummer Toucans, Unicorns, Tigers, n' more.
Find Gold Boxes at yer island bank until June 15 at 3 PM PDT. Get the full list o' goods right here.
Pirates who get distracted may miss out, but who knows what may lurk in the next Gold Box. Visit the Gold Safe at your island bank to buy Gold Boxes today!
If we shadows have offended,
Think but this, and all is mended,
That you have but slumbered here
While these visions did appear.