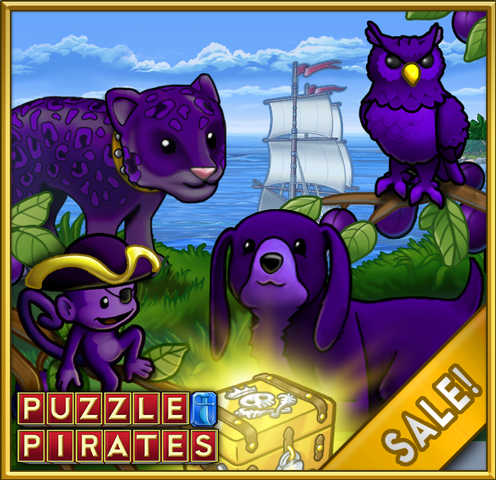 More fruity delights are headin' yer way. If ye didn't get yer fill in July, ye can presently procure plenty of plum perishables. The Department o' Treasury has created a Gold Box that's ripe fer the pickin'. This box is jam-packed and filled with fruity plumder like Double Plum Monkeys with Tricornes, Plum Owls, Plum Jaguars, and Double Plum Pups!
Let's face it. Not every pirate is lookin' to plumge into purple *cough* Cronus *cough*. If this is the case fer ye, rest assured that ye may also find something with a bit of a shine. Ye can collect gold trinkets, furniture, pets, a tan Chameleon, and gold chromas!
Find Gold Boxes at yer island bank until August 17 at 3 PM PDT. Get the full list o' goods right here.