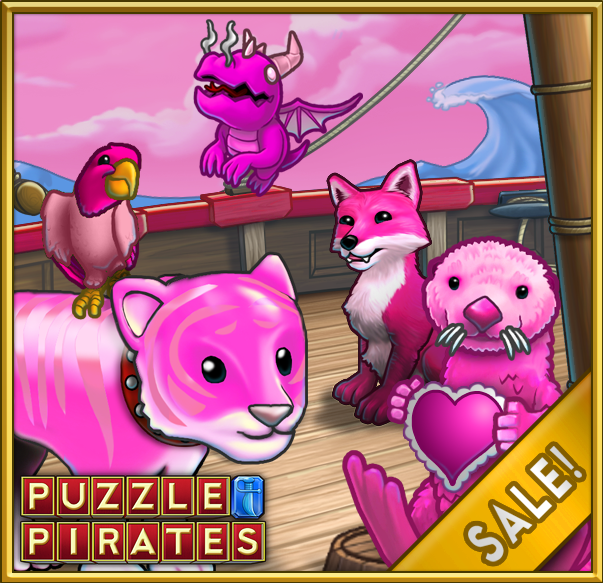 Ye've seen yer mates rush to the palace shop fer a last minute box o'chocolates to warm the heart of their special mate, but will that really keep 'em warm while sailin' frozen seas? Ye need somethin' with a bit more heat - somehin' a bit more pink. What says "I hearty ye" more than a creature named after ye? Just be sure each box has some holes in it. Trust us on this one...
This month's gold box is stocked with booty the lass or lad in yer life will adore! Ye'll find heart-swelling hot pink treasures like Be Mine Birds, Devotion Dragons, Flirty Foxes, Obsession Otters, Tender Tigers, hot pink hair dyes, 'n more.
Find Gold Boxes at yer island bank until February 15th at 3 PM PDT. Get the full list o' goods right here. Best act fast before ye forget the special day 'n yer forced to walk the plank!