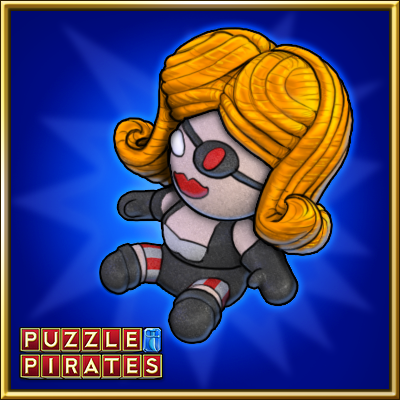 Own a subscription that runs through February, or make a purchase of $9.99 or more this to pay homage to the Captain of the Silken Sirens and the Monarch of the Black Veil, The Widow Queen. Don't hesitate to make this plushie yours; ye don't wanna anger her.
X marks the spot this month. Earn the February Seal o'Piracy by completin' 2 different expeditions. So dust off the spyglass and set sail into uncharted waters.
Sometimes love takes more than a bow and arrow. This month ye can pillage with yer love on the Cupid Class War Brig.