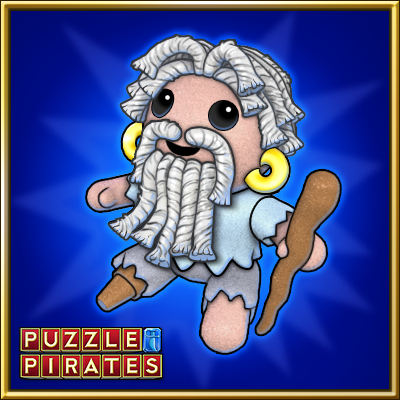 Hushed voices in the inn speak of an old man who lives alone on an island. If pirates are afraid to speak loudly on any subject, ye know the story must be interestin'. Own a subscription that runs through May, or make a purchase of $9.99 or more this month to receive an Old Man From Oyster Plushie to tell ye stories late into the night.
If yer tired of listenin' to stories and are lookin' fer a fight, ye best set sail. Earn the May Seal o'Piracy by completin' 20 sea battles.
Given how much ye'll be sailing this month, it'll be nice to bring some spring cheer with ye. This month's ship is the Verdant Class Cutter, and it has to be seen to be believed. Someone at the shipyard clearly has a green thumb given the whole ship is in bloom!